HEDMUN Recognition Event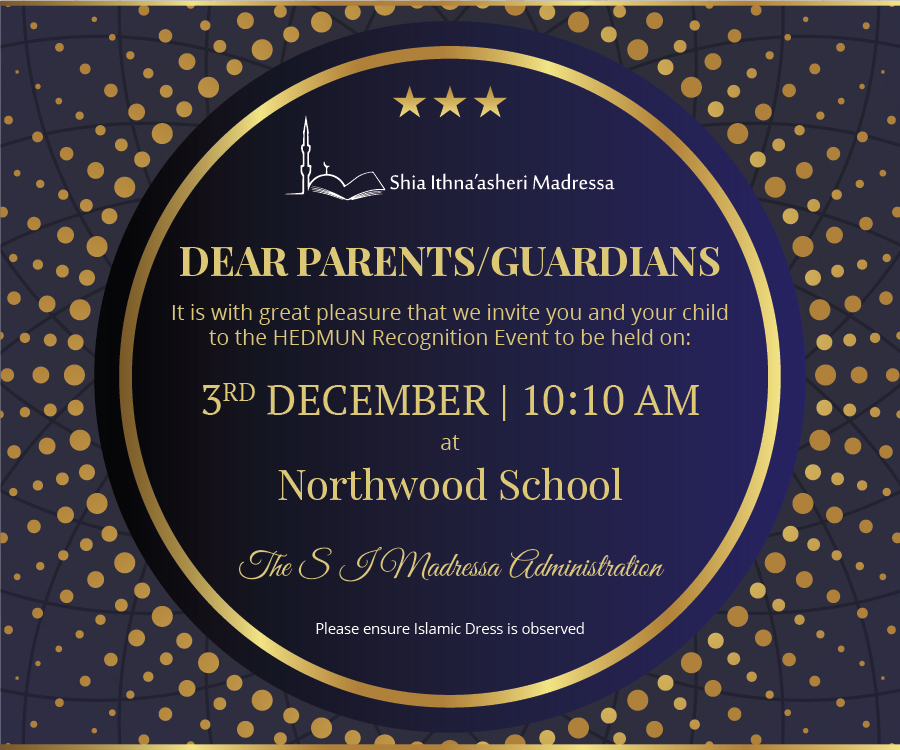 Model United Nations (MUN) is a form of debating in which students are required to debate global issues from the point of view of a particular country. Students are given a different country and it is their job to represent that country opinion on a particular issue in the most accurate manner. It was introduced to the SIM Higher Education Department in 2016.
We have since participated in:
Haberdashers MUN conference 2016
London Oratory School MUN 2016
Reigate MUN conference 2016
Haberdashers MUN conference 2017
Reigate MUN conference 2017
We'd like to recognise the outstanding achievements by the participants. Please RSVP Below to confirm your attendance.